10 Best Places to Go for Cheap Eats in North Sydney
North Sydney, a bustling suburban area nestled on the northern shores of Sydney Harbour, is known for its stunning views and thriving business district. Beyond its corporate facade, however, lies a treasure trove of culinary delights waiting to be discovered. From hole-in-the-wall eateries to hidden gems tucked in unassuming corners, the area offers a number of excellent dining options that won't break the bank.

Keep reading as we take you on a culinary adventure and uncover the best cheap eats North Sydney has to offer, perfect for both the frugal foodie and the adventurous epicurean. So, ready your stomachs and prepare to explore North Sydney's food scene, where quality and affordability come together to create an unforgettable dining experience.
Affordable restaurants in North Sydney for authentic Asian cuisine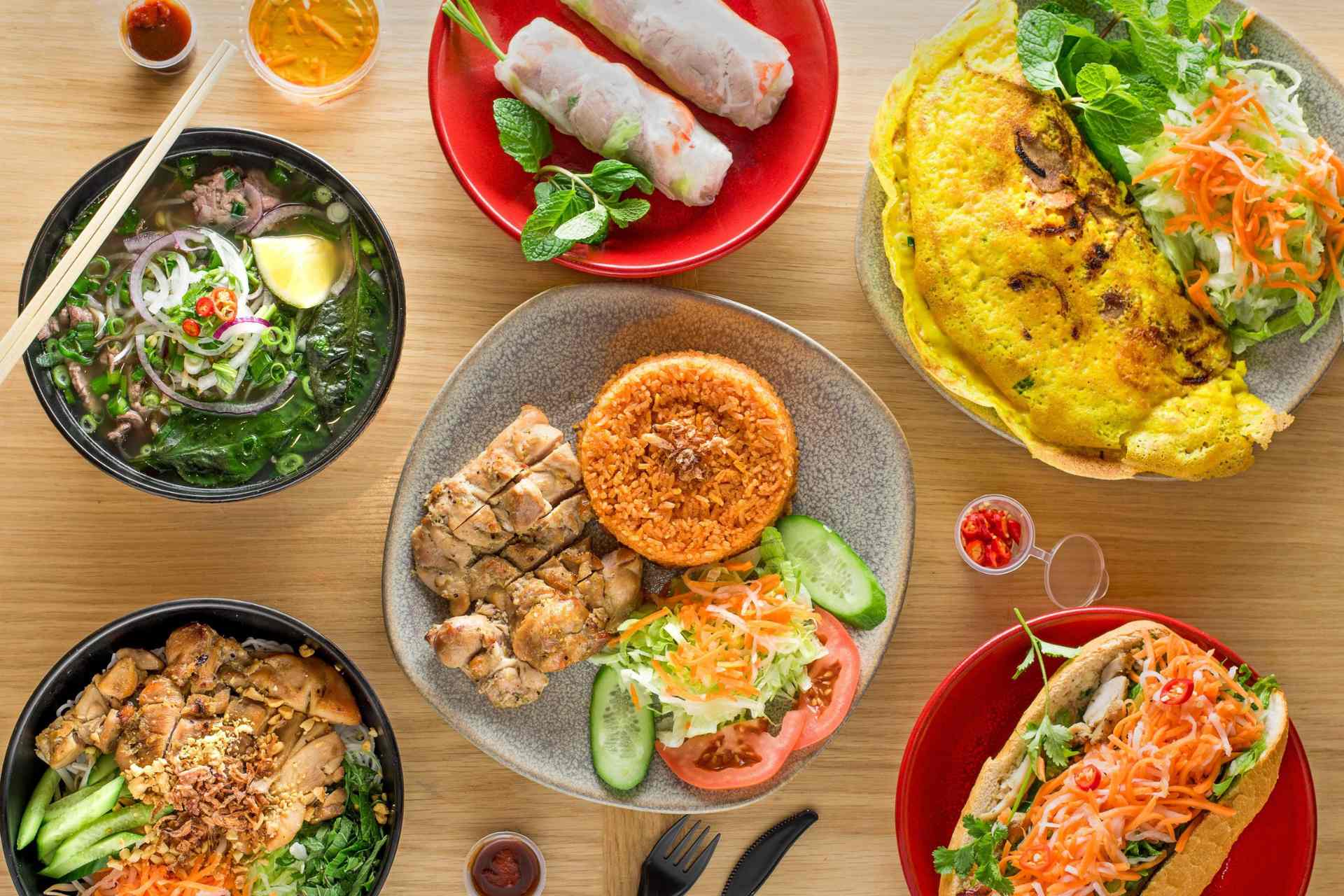 1. Bun Me Greenwood Plaza
Bun Me is a takeaway restaurant in North Sydney that offers Vietnamese street food. It's particularly known for its delectable banh mi – Vietnamese sandwiches made on short baguettes filled with a delicious combination of savoury meats like grilled pork, lemongrass chicken, or tofu, along with pickled vegetables, fresh herbs, and a variety of mouth-watering sauces.

Complementing their signature sandwiches, the menu at Bun Me also features a range of Vietnamese-inspired dishes, including flavourful vermicelli salads, hearty pho noodle soups, and crispy spring rolls. Serving an array of tempting options, this restaurant is a go-to spot for food lovers in North Sydney seeking a taste of Vietnam in a modern setting.
2. Mirchi North Sydney
Looking to try something different? Head to Mirchi North Sydney, a restaurant in Greenwood Plaza that serves authentic Indian and Nepalese cuisine. This family-run establishment proudly serves masterfully crafted favourites, such as curries, momos, biryani, chow mein, and freshly prepared naan bread.

Their vibrant, flavourful dishes are perfect for sharing with the whole family or a group of friends. If you're in search of the best cheap eats in North Sydney that you can enjoy with a big group, Mirchi is just the place for you. The best part? The bigger the group, the more delicious dishes you get to sample!

3. Kana Sushi North Sydney
Tucked away in Greenwood Plaza, Kana Sushi is a takeaway restaurant that sushi enthusiasts will love. From your basic sushi rolls and salmon sashimi to more inventive options like their chicken katsu rolls and tiger boxes, they have something to offer even the most adventurous palates. On the lookout for healthier options? They've got brown rice handrolls, too!

Ready to satisfy your Japanese cravings, Kana Sushi is more than just a sushi joint. This North Sydney restaurant also offers favourites like chicken karaage, gyoza, and bento boxes that will surely leave you wanting more!
Where to eat in North Sydney for a cheap yet hearty meal
4. Flipp Burgers North Sydney
Flipp Burgers is a popular burger joint that has earned a loyal following for its inventive, flippin' good burgers. Situated in the bustling Greenwood Plaza, Flipp Burgers offers a unique twist on the classic American burger, infusing it with bold flavours and creative toppings.

Each burger at Flipp Burgers is made with premium-quality beef patties and topped with a delicious array of ingredients. From gourmet cheeses and free range chicken to caramelised onions and specialty sauces, the combinations are designed to satisfy even the most discerning palates. The attention to detail and commitment to quality is evident in every bite, and the result is a delicious mix of flavours that leaves customers craving for more!

5. Oporto North Sydney
Known to serve some of the best cheap eats in North Sydney, Oporto Greenwood Plaza is a restaurant well-loved for its delectable and reasonably priced Portuguese-inspired food. Their most popular menu offering would have to be its flame-grilled chicken, which is expertly cooked and seasoned with a delightful medley of spices.

Moreover, the Oporto menu offers an assortment of other mouth-watering options that include burgers, wraps, salads, and sides, all crafted using fresh and premium ingredients. With its relaxed ambience, tasty menu options, and affordable prices, this establishment is one of the best places to eat in North Sydney for locals and tourists alike!

Best cheap eats in North Sydney for diners on the go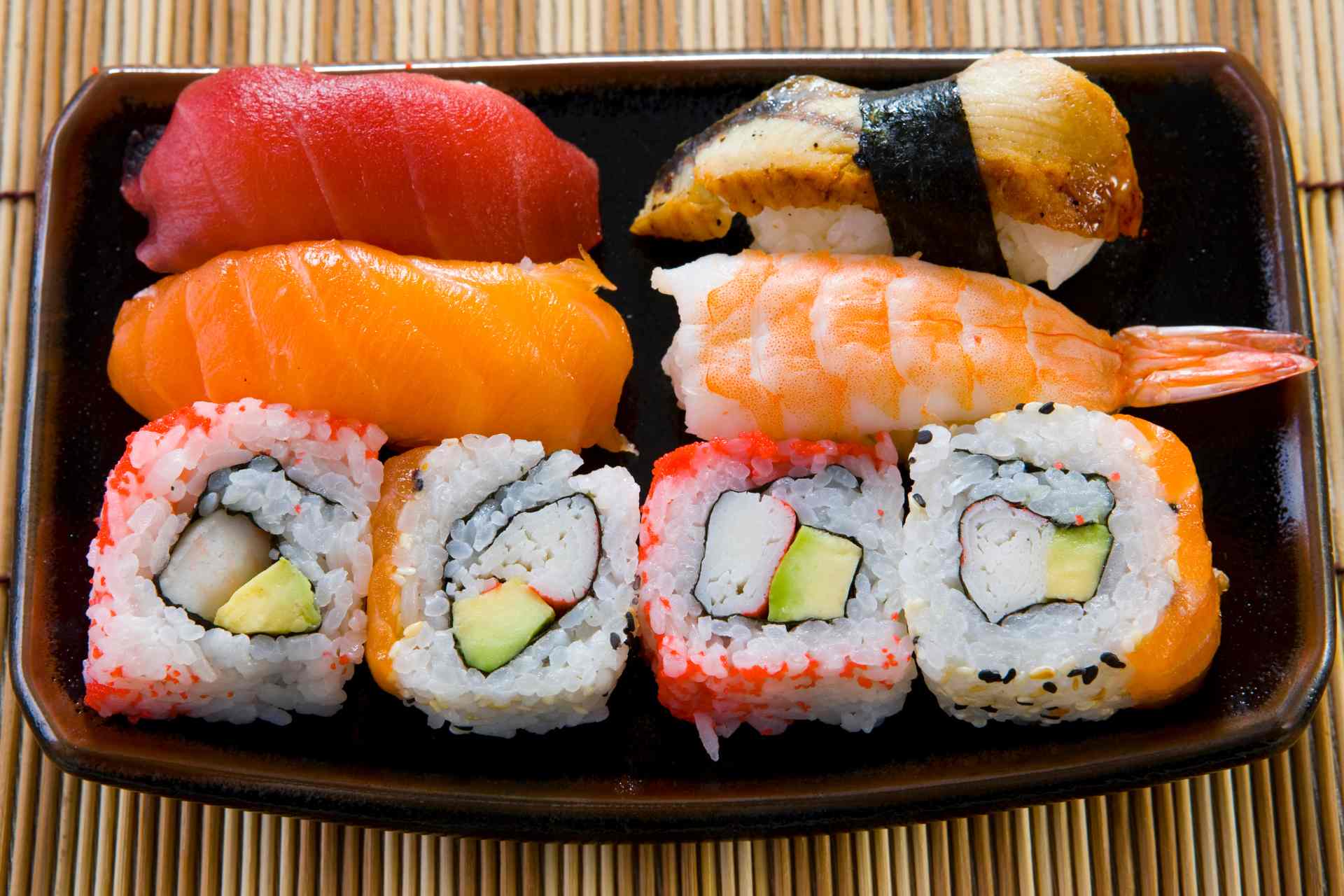 6. Street Chef
Looking for the best cheap eats in North Sydney for when you're on the go or short on time? Check out Street Chef, a takeaway restaurant in Greenwood Plaza that offers an interesting mix of dishes you can still take the time to savour when you're in a rush.

From an assortment of sushi to bento boxes (their chicken karaage is crowd favourite), Street Chef serves affordable yet delicious Japanese comfort food. In addition, they also offer Korean fried chicken, Korean spicy pork rice, laksa, stir fried noodles, and more. Their unique lineup of offerings will surely tickle your curiosity – there's lots for you to try on succeeding visits!

7. Top Juice Greenwood Plaza
If you're in search of something healthy to snack on, look no further than Top Juice Greenwood Plaza. This restaurant in North Sydney is known for its extensive range of freshly squeezed juices, smoothies, and fruit blends. Moreover, they also provide a diverse array of healthy meal options, including salads, yoghurt and muesli cups, and acai bowls.

Whether you're in the mood for a green detox juice, a post-workout protein shake, or a cold pressed orange juice, Top Juice has something to satisfy every palate and cater to different preferences. Their dedication to quality ingredients, innovative recipes, and excellent customer service has made Top Juice a go-to destination for health-conscious individuals seeking delicious and nutritious juice options.

8. Taste Baguette North Sydney
Have you ever been excited to dig into a sandwich only to be disappointed to find that it was stale? Taste Baguette knows just how upsetting that can be and ensures that their sourdough bread and baguettes are always baked fresh with natural ingredients. What's more, they bake their own bread in-house with Australian made cultured butter – the special ingredient that gives their products their signature buttery taste.

Not just your average bread bakery, this French-Vietnamese cafe also serves breakfast, lunch, pastries, and coffee. Craving for a chocolate croissant or chocolate chip cookies? Or are you perhaps in the mood for fresh rice paper rolls and a banh mi sandwich? Either way, this restaurant is the place to go. Taste Baguette also serves delicious handcrafted beverages by Campos Coffee, which pair perfectly with your baked goods of choice!
Best cafes in North Sydney for affordable breakfast and coffee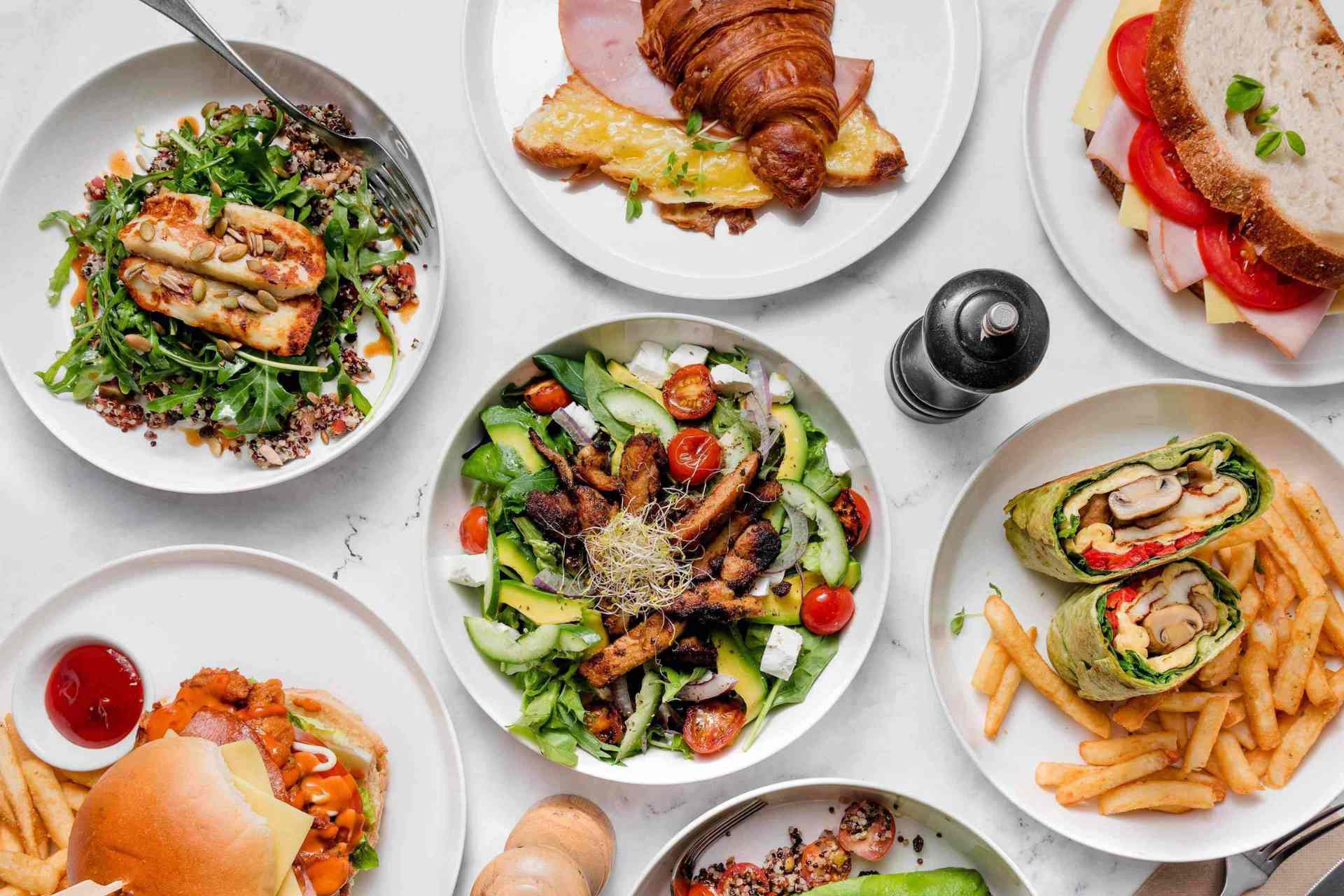 9. Blue 36 Cafe North Sydney
If all-day breakfasts are your kind of thing, then don't hesitate to dine at Blue 36 Cafe. Situated in Greenwood Plaza and right across the train station, this charming cafe is the perfect place for brunch, some much-needed me time, or a quick bite before you're off to work for the day. (It's open as early as 6:00am!)

Besides serving brekkie classics like eggs Benedict and avo toast, Blue 36 is also well-loved for their specialty coffee – which, according to reviews, may possibly be the best in all of North Sydney. Dropping by for lunch? This cafe serves delicious burgers and wraps, too – vegetarian options included! Offering quality meals for every diner, Blue 36 easily serves some of the best cheap eats in North Sydney.

10. Two Black Sheep North Sydney
Coffee and toasties, anyone? If you're looking for somewhere to have a satisfying breakfast or grab lunch and coffee for takeaway, Two Black Sheep may be just the place you're looking for. Brewing specialty coffee in Sydney since 2009, this cafe boasts over a decade of expertise and delicious custom blends.

Let Two Black Sheep's tempting aromas lure you in and their delicious menu invite you to come back for more. Whether you're craving for a savoury bite or a sweet treat, this cafe has something that will satisfy your taste buds – from muffins and egg rolls to croissants and cakes!



So, now you know: some of the best restaurants in North Sydney serve amazing dishes that don't require you to break the bank. From the savoury aromas that waft through the streets to the diverse range of culinary experiences waiting to be savoured, this suburb has undoubtedly earned its reputation as a culinary hotspot.

Whether you're a seasoned local or simply passing through, you'll find that the best cheap eats in North Sydney offer a delightful fusion of flavours despite not costing a hefty sum. So, the next time you find yourself in this charming corner of Sydney, be sure to check out the spots on this list – because in North Sydney, food isn't just a necessity; it's an art form that will leave you craving for more!