Date Night in North Sydney: 10 Fun Ideas to Try
The best thing about planning a romantic date night in North Sydney is that this suburb is rich with endless possibilities. From ambient outdoor locations to some of the establishments offering exciting activities, North Sydney has something for every couple.
Are you looking for first date ideas, planning a special occasion, or out of options for your next Saturday night? Whatever it is you're after, you'll definitely enjoy the following list of fun, date night-worthy things to do in North Sydney!
DIY date night ideas in North Sydney
1. Discover the artists within you at a paint and sip class
Join a paint and sip class, where you can create a masterpiece that your partner can take home with them. Perfect for students of all levels of expertise, the classes are led by experts who will help any student produce something they can be proud of!
The atmosphere is casual and laid-back, and you can even enjoy a glass of wine while you paint! As an added bonus, you and your date will end the session with a physical memento of your date night in North Sydney.
Date night tips: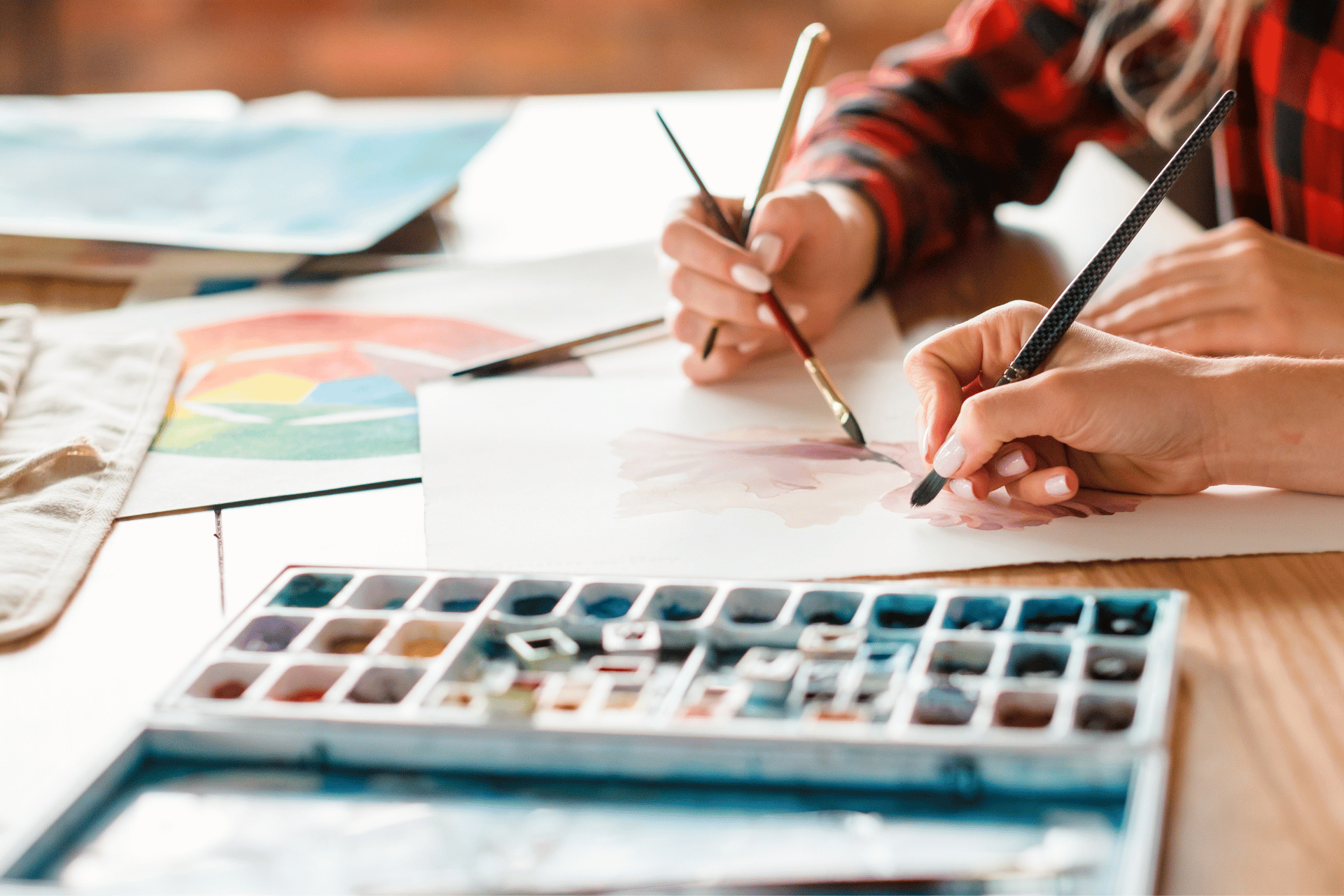 2. Make your own masterpieces at a pottery workshop
If you're a fan of the '90s film Ghost, you won't be able to deny that Demi Moore and Patrick Swayze made pottery look so romantic. That said, how about enrolling for a pottery class for your next date night? Sure, it won't be as intimate as in the movie, but it'll definitely still be fun. Plus, it's a great opportunity to make personalised gifts for each other!
If you're worried about being a first-timer, don't sweat it. The thrill of learning something new together is part of what makes an experience enjoyable!
Date night tips:
Outdoor date night ideas in North Sydney
3. Have a boozy game night at the park
Picnics are a classic date activity. The careful planning and effort they require are what make them so special! To add some excitement to your next date night in North Sydney, consider an evening picnic with cocktails and games.
In addition to packing snacks or dinner, throw some pre-made cocktails or wine into the mix – just enough to create a laid-back atmosphere. Bring some of your favourite board games along to add some fun and friendly competition to the evening. Boozy board game nights at the park just might turn out to be your new favourite date night activity!
Date night tips: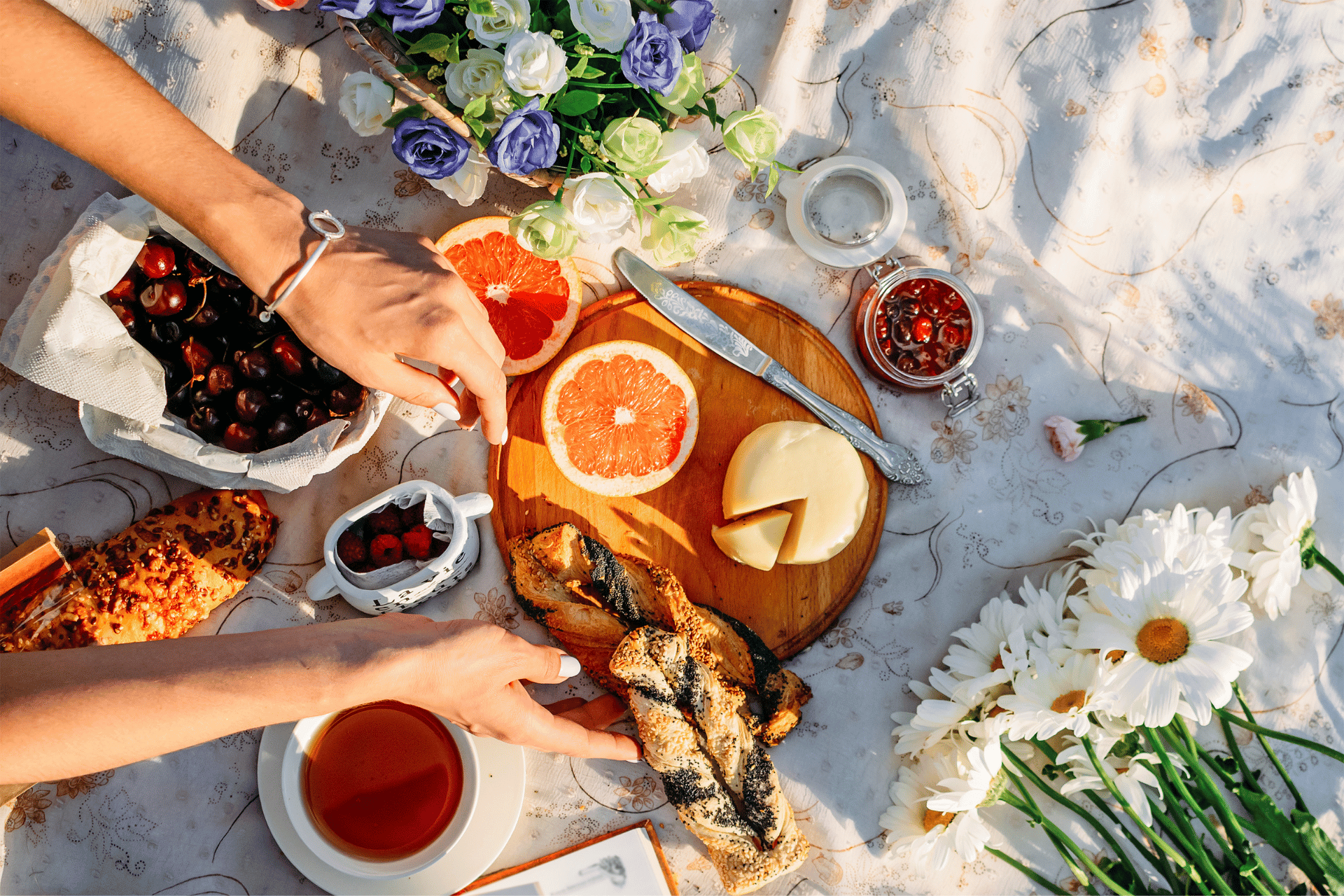 4. Work towards your fitness goals together
You don't need to make reservations at an upscale dining establishment for the perfect date night in North Sydney (unless that's what you prefer, of course). With the right person, even a mundane activity like exercising can make for a memorable date night.
Luckily, there are numerous possibilities to choose from: a romantic bike ride, a relaxed jog, or a leisurely stroll through Saint Peters Park… the list goes on! Whatever activity you choose, it's sure to provide an endorphin boost and a fun bonding opportunity all in one.
Date night tips:
5. Go camping and fall asleep under the stars
Have you ever imagined being marooned on an deserted island with your partner? If the idea appeals to you, consider going on a camping trip together. It can be just as romantic – imagine being alone with your significant other, surrounded by the beauty of nature!
However, not all couples may enjoy the rustic camping experience. If you can relate, we have good news for you: glamping (glamorous camping) has become quite popular in recent years. Now, it's possible to rent a tent at a campsite that provides luxurious amenities such as comfortable beds and clean bathrooms. No need for portable toilets or sleeping bags!
Date night tips:
Indoor North Sydney date night ideas
6. Have an upgraded Netflix and chill night at home
Ever miss making blanket forts like you did when you were a kid? Fun fact: you can still enjoy this activity regardless of your age! In fact, it might be even more fun now.
These days, you can take things up a notch by turning your blanket fort into a home theatre. With the help of a projector and laptop, you can create the perfect atmosphere for a Netflix and chill night with your partner. It's a great way to spend a comfortable and intimate evening together!
Date night tips:
7. Unleash your inner chefs and prepare a meal at home
According to popular belief, everyday activities like grocery shopping can be fun and even thrilling when you do it with someone special. Instead of going out to eat for your next romantic evening, why not try grocery shopping together and preparing a meal from scratch?
Taking part in the entire process, right from selecting the ingredients to cooking and enjoying the food, can make your date night even more meaningful. And who knows, the dinner you make might taste even better thanks to the secret ingredient: love!
Date night tips:
Fun date night activities in North Sydney
8. Test your collaboration skills at an escape room
On your next date, why not try an escape room and put your teamwork to the test? You'll spend the night decoding clues, solving puzzles, and unlocking mysteries, all while working together.
Not only is this a fun and exciting activity – it's also a chance to impress your partner with your problem-solving skills. Even if you don't make it out, the experience will be a memorable one, and you'll have enjoyed each other's company!
Date night tips:
9. Sing a sweet duet at a karaoke bar
Instead of the typical dinner and movie date night, why not factor in your shared love for music? On your next date night in North Sydney, head to a karaoke bar and enjoy a unique and fun experience. Order some drinks, relax, and sing your favourite songs to your heart's content. You can even dedicate a love song to your partner or do a romantic duet together!
Date night tips:
10. Hunt for the best restaurants in North Sydney
To spice up your next date night in North Sydney, consider going on a restaurant-hopping adventure with your partner instead of the usual sit-down dinner. From the best pizza to the tastiest Asian cuisine in town, you can try a little bit of everything in one night.
Hop from one restaurant to the next, sampling their best dishes for a limited time, before moving on to the next spot. This will add some excitement to your regular routine and help you discover new dining spots in North Sydney that you can return to in the future!
Date night tips:
Trying out all the ideas on this list will make for an amazing date night in North Sydney, no matter which activity you choose! It's a great way to spice up your future dates and keep things fresh and exciting.