Are you tired of lugging the shopping to the office? If so why not take advantage of IGA's office delivery service. At IGA Greenwood Plaza we have a huge range for all your office food supplies including; fresh fruit & vegetables, all your grocery needs, freshly baked rolls and a wide range of liquor including beer, wine, spirits & ice.
Orders can be placed online at www.iganorthsydney.com.au or you can come in and pick your order. Deliveries are made within the hour of your order being placed. Many forms of payment are available including; company cheque, credit card or cash. The office delivery is a flat fee of $5.50 (prices are subject to change). Open 7 days a week and offering home delivery for only $6.50, IGA is your convenient grocery store in North Sydney.
Greenwood Plaza Greencard members receive 10% off purchases over $100 at IGA. IGA is located on the Metro Level near Greenwood Plaza Pharmacy.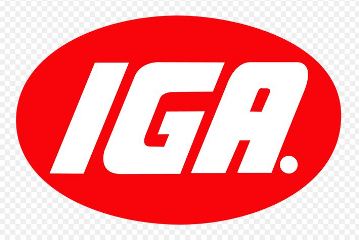 Romeos IGA Trading Hours
Monday
7:00AM - 7:00PM
Tuesday
7:00AM - 7:00PM
Wednesday
7:00AM - 7:00PM
Thursday
7:00AM - 7:00PM
Friday
7:00AM - 7:00PM
Saturday
8:00AM - 5:00PM
Sunday
Closed
IGA Express, Greenwood Plaza, North Sydney, NSW