Have you seen our 'Smog-Eating' Mural
We're committed to striving for a brighter future, we've partnered with Graphenstone Paint and artist Elliot Routledge to paint an incredible 'smog-eating' mural. The mural features paint that cleans the air by absorbing CO2 (just like planting a tree!).
About the Artist
Elliott Routledge is an Australian artist, known for his public art installations, paintings, and sculptures, he has exhibited in galleries and painted murals throughout the world.

His work exists in a balance between expressive mark making, abstract form and often word based art. Having spent a period of time practising and studying colour, his current work is reflective of how he takes this information of colour relationships and pattern choices, and treats them in a way to create bold, colourful and harmonious abstract compositions.

Elliott's practice spans across canvas paintings, sculpture and large scale public works. He was a feature of the Art & About Festival in Sydney and also the SODO Track international mural festival in Seattle, USA, and has also been shown in the Museums Quartier, Vienna as a part of his 2014 Residency. His work can be viewed publicly in the form of numerous large scale works or sculptures, for the City of Sydney, UTS, Westfield and many more.
How does the paint work?
Calcium, water and carbon dioxide (CO2) react or "carbonate." This reaction turns the calcium hydroxide into calcium carbonate, otherwise known as limestone, ultimately locking in atmospheric carbon dioxide. Once this reaction has taken place, the captured CO2 cannot be released back into the environment. Find out more about the paint here.
Colour Palette
We've even designed our own range of environmental themed colours, which will be used to paint the mural;
Ocean (Dark Blue) - 'Bright Futures: Blue Reef'
Sun (Yellow) - 'Bright Futures: Solar Yellow'
Nature (Bright Pink) - 'Bright Futures: Bright Pink Galah'
Air (Light Blue) - 'Bright Futures: Baby Blue Zephyr'
Trees (Dark Green) - 'Bright Futures: Gum Tree Green'
Flowers (Baby Pink) - 'Bright Futures: Baby Pink Petal'
Find out more about our sustainability initiatives/strategy here.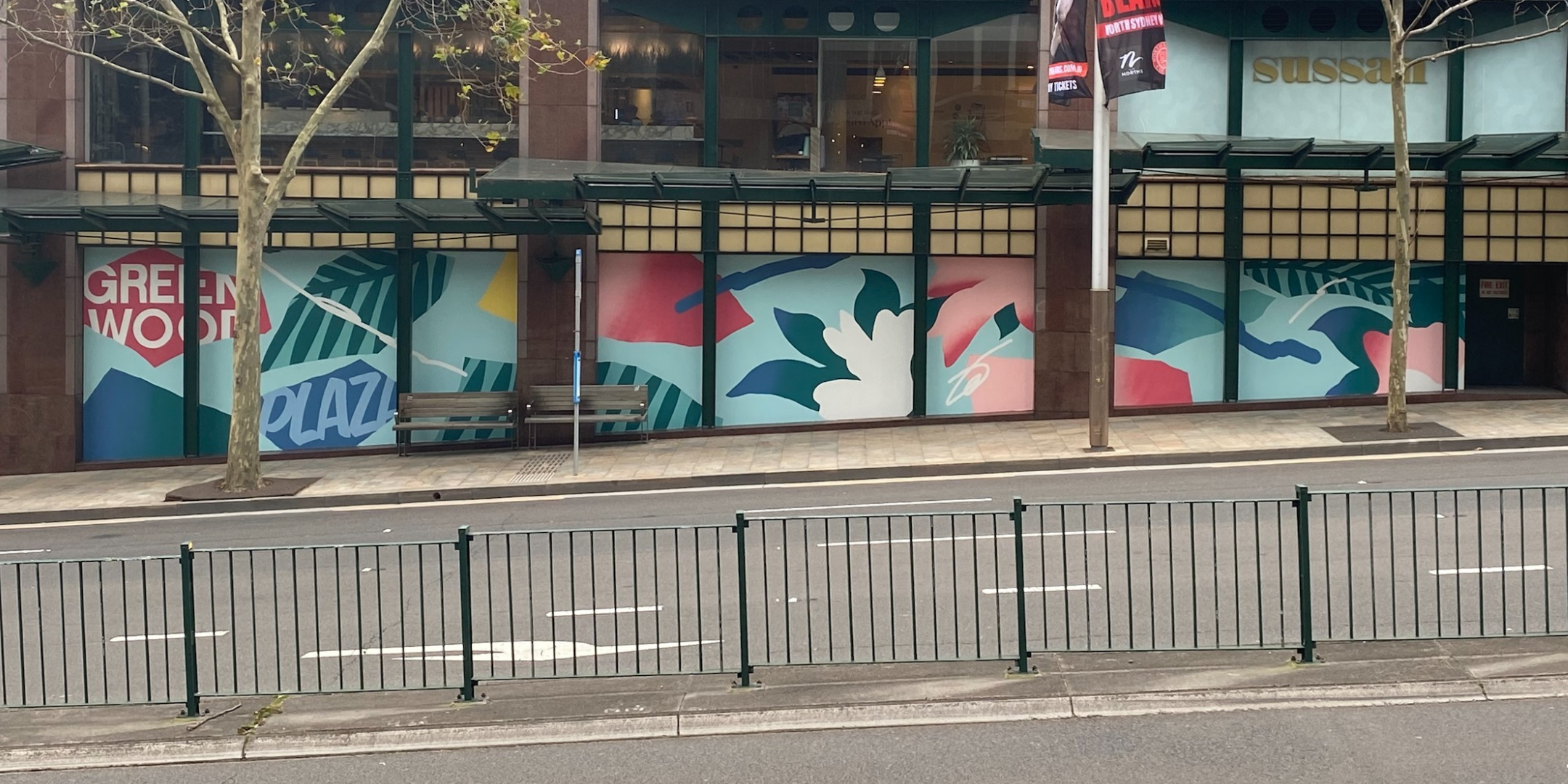 INSPIRATION
Check this out