Family
Your Mother's Day Gift Guide Decoded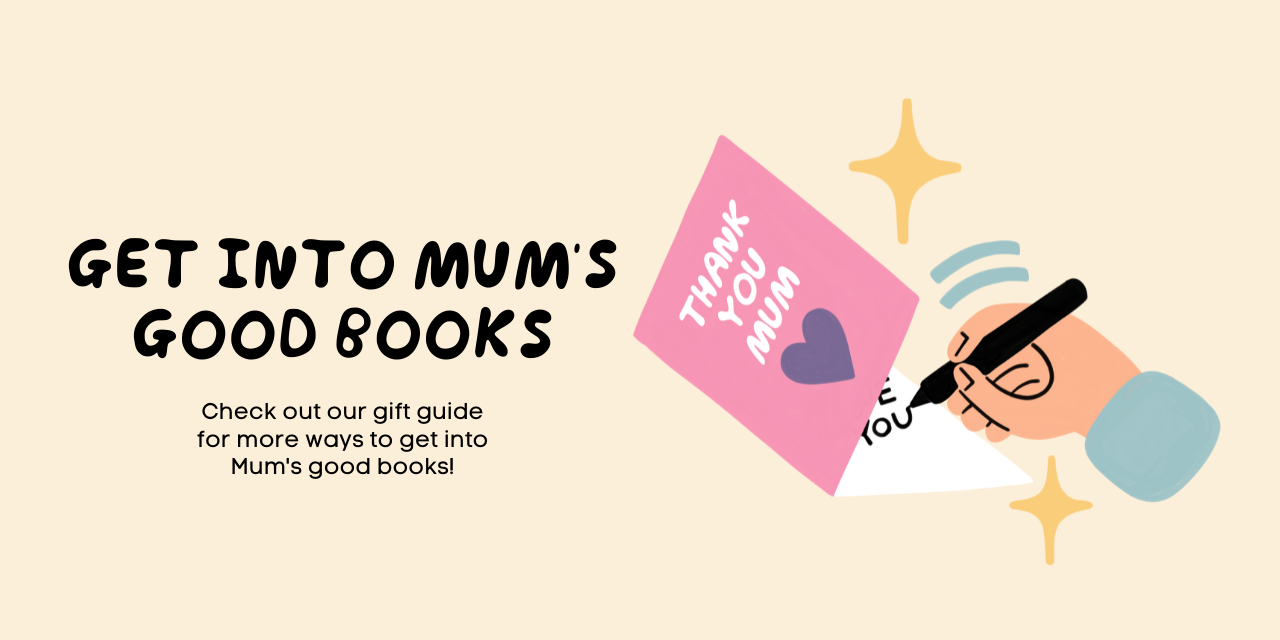 When mum's happy, everyone is happy. This adage is never truer than on Mother's Day, when the right gift and brekky in bed can have the family matriarch smiling and dishing out warm hugs all week, while the wrong present can be a point of tension years down the line. We're taking the stress out of Mother's Day shopping with a digital gift guide guaranteed to secure your place in mum's good books.
Here's your Mother's Day gift guide, decoded.
Level 1: You're already there
If you've been an absolute angel to mum lately and you always find yourself in the good books, there's likely not much you can do to upset the star of the day. Go with a simple gift and keep doing what you're doing. You're sweet enough already.
Level 2: Looking to sweeten the deal
Your mum is easy to please. She doesn't care for extravagance yet you're eager to get her something she'll love. Level 2 of our gift guide is for you.
Level 3: Step into the light
You're in neutral standing with your mum right now, and you're looking to really impress. It's your time to shine with something special that will make her day. And yours when you see how happy she is.
Level 4: Secure your spot
For those wanting to make their place in mum's good books a permanent thing — or if you've been pushing her buttons lately — choose from present ideas that will turn your mother's frown into a grin and a hug.
Level 5: Above and beyond
Our tier 5 gift ideas are for the mums who deserve something out of this world, for when you need to do a little grovelling to impress, or for teaming up with your siblings to spoil her silly.
To find the perfect present for the mother figure in your life, head to our online gift guide HERE then come see us at Greenwood Plaza to tick off all the must-haves on your shopping list.
At the end of the day, make sure to tell your mum you appreciate her and enjoy some quality time in her good books.
INSPIRATION
Check this out