Halloween Ideas for Couples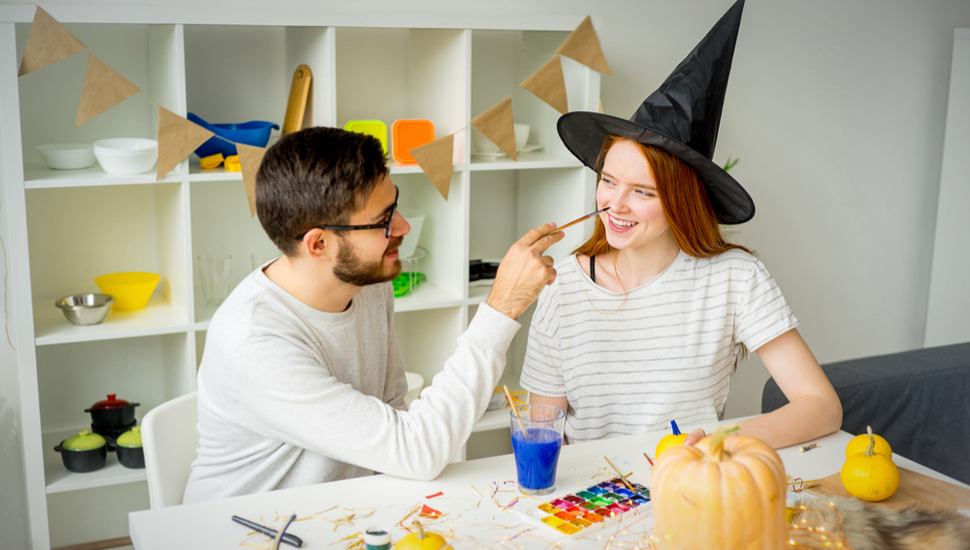 Double Dressing
Dressing up for Halloween is always a hoot – but it's double the fun when you go as a pair. Here are 10 fabulous ideas built for two.


Bonnie and Clyde
To channel these 1930s outlaws, we suggest you turn to the 1967 film starring Faye Dunaway and Warren Beatty. For him, it's a pin-stripe suit and a bad-boy gangster hat; for her a knit top and straight tweed skirt, with a jaunty beret and scarf. Toy guns for both complete the look.

Vincent and Mia
Their dance scene in Pulp Fiction is a modern cinema classic and simple costumes make Vincent (John Travolta, in his second appearance) and Mia (Uma Thurman) very easy to channel. She wears a long white button-through shirt, black pants and gold slippers: hair is key here… black, fringed, to the shoulders. He wears a black suit, white shirt and bolo tie: the ponytail is also essential.

Sonny and Cher
They were one of the "it" couples of the 1970s, starring in their own eponymous TV show. Sonny Bono was all droopy moustache, wide-lapelled suits and shirts unbuttoned to reveal a bounty of chest hair; Cher wore revealing two-piece outfits, body-hugging maxi dresses and that trademark perfectly straight long black hair.

Geoffrey and Brynne Edelsten
They're no longer an item, but this odd couple – he an ageing Melbourne medical entrepreneur, she an American "actress" 40 years his junior – and their outrageous outfits occupied plenty of gossip magazine column space. Think fake tan and over-the-top suits in bright colours for him; matching boob-exposing dresses and very high heels, with lots of cascading blonde hair, for her.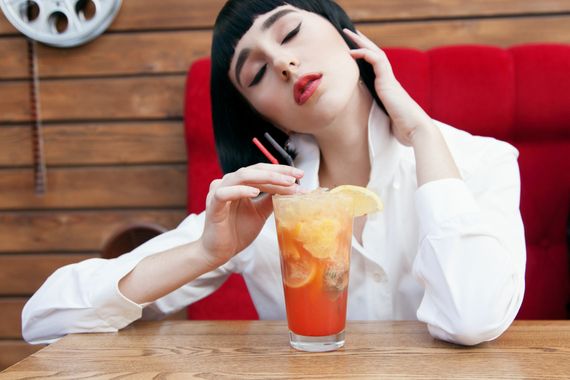 Sandy and Danny
To recreate the famous "You're the One That I Want" scene from 1978 film Grease, your Danny (John Travolta) will need to sport a greased-up bouffant, sleeveless black T-shirt and black pants; your Sandy (Olivia Newton-John), an off-the-shoulder black top, skin-tight black pants and red heels, accessorised with gold hoop earrings and plenty of curls. 

Rick and Ilsa
We're thinking Casablanca's poignant final scenes here: the foggy airport at night, a plane waiting in the background. Rick (Humphrey Bogart) in a trench coat and black derby hat; Ilsa (Ingrid Bergman) in a classic 1940s suit with white shirt, and hat dipping slightly to the right. Tears optional.

Kath and Kel Day Knight
Australia's most stylish television couple sported so many fabulous ensembles, it's hard to choose just one for dress-ups. But it is impossible to go past their incredibly stylish walking outfit: for Kath, a tracksuit in vivid blue with fetching white patterned insets, and tightly permed blonde hair; for Kel, blue singlet top and high-cut turquoise shorts, his gold chain necklace the only accessory needed.

Woody and Jessie
Toy Story's cowboy and cowgirl couple are so darn-tooting cute, and fairly easy to copy. For Woody, it's a cowboy hat, red neckerchief, checked shirt, a vest in cowhide (paint black splodges on a white vest), a big-buckled belt, jeans and cowboy boots. For Jessie, a red cowboy hat, white shirt with yellow bib and cuff trims, a big-buckled belt, jeans, chaps in a matching cowhide print, and brown boots. (PS: if you've got a third, try and convince them into going as Bullseye the horse!)

Steve and Terri Irwin
Instantly recognisable and oh-so-easy to achieve. Khaki shirts and matching shorts or long trousers for both; her hair long and loose, his short and sun-bleached. Draping a fake snake around your necks – preferably a large python-esque fake snake – completes the look perfectly.

Eleven… and Any of the Boys from Stranger Things
She was one of television's most interesting characters of 2016: and creating Eleven's look is simple: a pretty pink dress with a white collar, a blue zip-up jacket, white socks with green stripes (a little electrical tape is perfect for this) and white Converse sneakers. Pick from any of Millie Bobby Brown's boy pals: but Dustin's flat cap, curls and green T-shirt are probably easiest to channel.
INSPIRATION
Check this out