At KU Greenwood, we view each child as an individual with unique abilities and interests. We aim to create an environment where children feel a strong sense of belonging and trust, where they are able to learn, grow and reach their full potential.

We believe that children learn through play, by actively exploring their environment via a range of developmentally appropriate, multi-sensory experiences within a positive, safe, fun, flexible and stimulating learning environment.

Our program offers children the opportunity to engage in a wide variety of learning experiences and activities, each specifically designed to promote children's confidence as capable, active participants in their own learning. Children are presented with a range of activities including gardening, arts and crafts, music and movement, physical play, block building, sand and water play, science experiments, early numeracy activities such as counting and measurement, and early literacy activities such as reading, drawing and writing.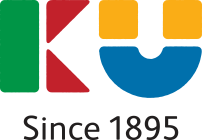 Greenwood Childcare Centre
Monday
7:30AM - 6:00PM
Tuesday
7:30AM - 6:00PM
Wednesday
7:30AM - 6:00PM
Thursday
7:30AM - 6:00PM
Friday
7:30AM - 6:00PM
Saturday
CLOSED
Sunday
CLOSED